In the world of education, one size doesn't fit all. Each student's path to success is unique, and so is their study space. Some have the luxury of a quiet, private study room. But for many, the reality is different – crowded homes and bustling neighborhoods. The endless distractions, the cacophony of life around them can make concentration feel elusive. But worry not, for in this article, we will unveil a range of ingenious study hacks to turn these challenging environments into your secret chambers of productivity. Discover how to tackle your academic hurdles with these effective, adaptive strategies. Your noisy surroundings will no longer be a hindrance to your academic excellence.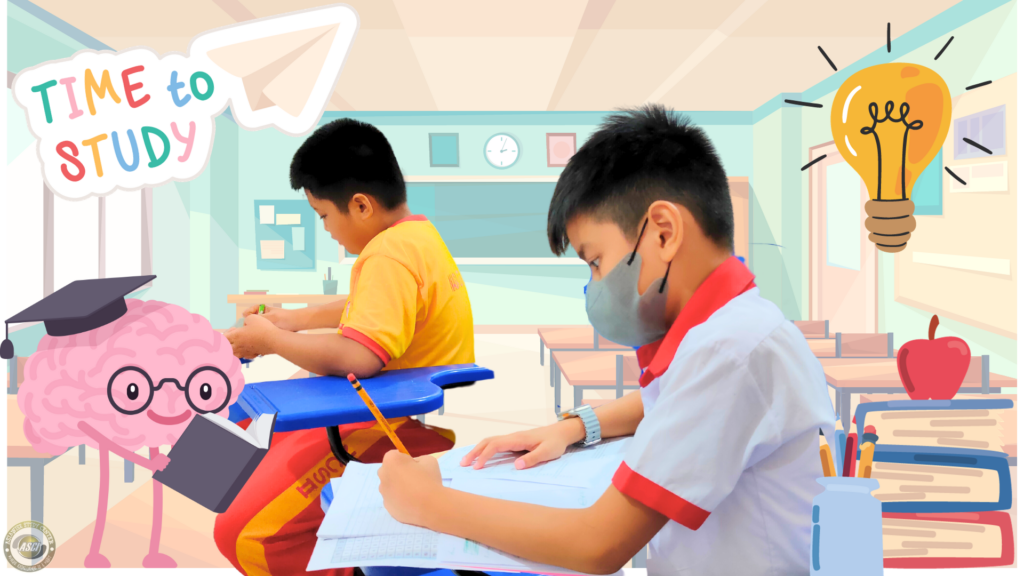 1. Find Your Niche
Explore your home as if you're embarking on an adventure. Seek that one spot where the outside world seems distant, and it's just you and your books. Maybe it's a cozy corner by the window, the attic, or even your closet. Create your oasis within these nooks. The idea is to find a location where you can carve out a space for yourself that feels secluded.
2. The Power of Earplugs
Invest in good quality earplugs, the kind that snugly fit into your ears, creating a near soundless cocoon. Earplugs are surprisingly effective in blocking out disruptive noises and can significantly enhance your concentration. Pair them with some calming instrumental music to transport yourself into the ultimate concentration zone. This combination creates a serene audio backdrop that lets you focus without being disturbed by external sounds.
3. Time It Right
Every neighborhood or household has its rhythm. It's often quieter during certain times of the day. Maybe early morning or late evening is when you can find some peace. Plan your study sessions around these quieter moments to make the most of your study time. You can also use these times for more challenging or focused tasks, saving easier subjects for noisier periods.
4. White Noise Magic
White noise machines or apps can be a lifesaver for creating an uninterrupted study environment. They generate a consistent, soothing sound that drowns out the chaotic background. It might take a bit to get used to it, but it's well worth the effort. White noise can help maintain your concentration by masking the distracting sounds in your environment. You can find a plethora of white noise apps and videos online to experiment and discover what works best for you.
5. Signal Your Intent
Share your study schedule with your family or housemates. Let them know when you need peace and when you'll be available to socialize. A little communication can go a long way in fostering a supportive environment for your studies. When your family or housemates understand your study hours, they are more likely to cooperate and create a quieter atmosphere.
6. Visual Blockade
If you're distracted by noisy visuals or activities in your home, use room dividers or partitions to block your line of sight from the commotion. A physical separation can help you stay focused by reducing the visual distractions. It's a practical way to create a mini-study area within your noisy surroundings, focusing your attention on your study materials.
7. Noise-Canceling Headphones
Invest in noise-canceling headphones. These technological marvels are remarkable at shutting out disturbances. They work by actively neutralizing external sounds, allowing you to immerse yourself in your study materials. Pair them with your study playlist, which could consist of calming instrumental music or ambient sounds. This combination creates a bubble of concentration, isolating you from the surrounding commotion.
8. Schedule Breaks
In a noisy environment, it's essential to embrace the noise. Recognize that you might not be able to maintain uninterrupted focus for extended periods. Knowing when your breaks are can give you something to look forward to during your intense study hours. This can also serve as a motivation to keep working efficiently, knowing that a well-deserved break is just around the corner.
9. Online Study Groups
If your neighborhood's noise invades your home, consider using online study groups. Virtual study partners can provide the motivation and support you need, even in a noisy environment. Joining an online study group allows you to interact with fellow students, exchange ideas, and clarify doubts, all while staying in your quieter study space. Virtual study groups can be particularly helpful for group discussions or collaborative study sessions.
10. Manage Your Time
In a noisy study environment, it's essential to focus on quality over quantity. Short but focused study sessions can be more productive than prolonged, distracted ones. When studying in a noisy setting, aim to maximize your efficiency during your study time, and take short breaks when needed to recharge. This method helps you retain the information better by ensuring your focus remains sharp.
11. Focus Apps
Use focus apps or websites that help you stay on track by blocking distracting sites or apps during your study time. These apps can be especially helpful if the noise in your environment tends to pull your attention away from your studies. By temporarily blocking access to social media or other time-wasting websites, you can maintain your concentration and make the most of your study time.
12. Explore Libraries or Quiet Cafes
If your home environment is consistently disruptive, consider studying in libraries or quiet cafes, especially during critical study sessions or exams. Sometimes, a change of location is all you need to create a quieter study atmosphere. Many libraries offer designated quiet study areas, while some cafes cater to students looking for a peaceful environment. You can utilize these locations to find a quieter place to study, especially when you need the utmost concentration.
---
As you navigate the twists and turns of your educational journey, remember that your study space doesn't define your success – your resilience and resourcefulness do. Apply these creative study hacks to find solace in the midst of chaos and focus in the heart of commotion. Whether you convert your bedroom, embrace technology, or immerse in community libraries, make your study environment work for you. Your determination will always shine brighter than the noise around you. So, equip yourself with these strategies and tackle your academic challenges with unwavering confidence.
---
If you need assistance with your studies, consider enrolling in Asiawise Quality Tutorial Programs. Click for details.
For feedback and story suggestions, email newsletter@asiawiseu.com.