Education is a journey, and along the way, students are faced with various challenges, including exams. While traditional study methods like note-taking and highlighting have their place, there's a world of innovative study techniques waiting to be explored. In this article, we delve into non-conventional yet highly effective study methods that can help students ace their subject exams.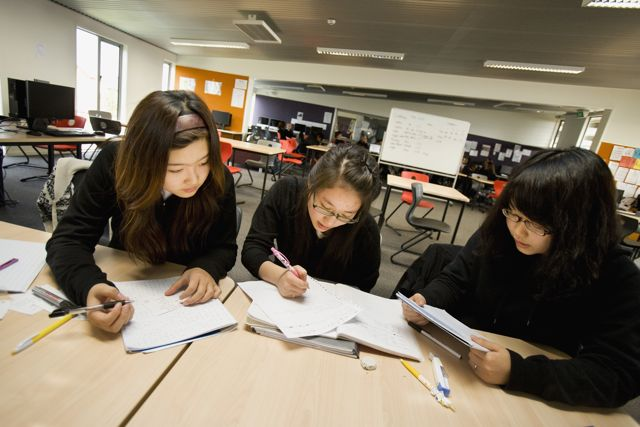 Mosborne01, CC BY-SA 3.0 <https://creativecommons.org/licenses/by-sa/3.0>, via Wikimedia Commons
1. The Feynman Technique: Simplify and Teach
Named after the Nobel Prize-winning physicist Richard Feynman, this technique is a gem for mastering complex subjects. To use it, students should pick a topic they want to study, then explain it as if they were teaching it to someone else. This approach forces them to break down the subject into simple terms, identifying gaps in their knowledge. Teaching a concept, even to an imaginary student, reinforces their understanding.
2. Spaced Repetition: Learn Gradually
Spaced repetition is a scientifically proven technique that optimizes the way students study. Instead of cramming, learners review material at increasing intervals over time. Tools like Anki, a digital flashcard app, use spaced repetition algorithms to present questions or information at just the right moment for effective recall. This method helps students retain information in their long-term memory.
3. Mind Mapping: Visualize Learning
Mind maps are a visual representation of information. They help students see connections between different concepts and can make studying more engaging. With tools like XMind or simply pen and paper, students can create mind maps for various subjects, allowing them to organize their thoughts, identify key points, and remember information more effectively.
4. The Pomodoro Technique: Manage Time Wisely
Procrastination is a common hurdle in studying. The Pomodoro Technique addresses this by breaking study sessions into focused intervals, typically 25 minutes, followed by a 5-minute break. After completing four cycles, students take a longer break. This method enhances concentration, combats burnout, and improves time management.
5. Peer Teaching: Learn from Each Other
Teaching others can be a powerful way to reinforce one's own understanding. Students can form study groups or pair up with classmates to explain challenging concepts to each other. This not only deepens their comprehension but also allows them to gain different perspectives on the subject matter.
6. Gamification: Turn Learning into Play
Gamification applies game elements, such as competition, rewards, and challenges, to educational activities. Various apps and platforms, like Kahoot! and Quizlet, use gamification to make studying more enjoyable. By transforming subjects into games, students can retain information better and stay motivated.
7. Mnemonics and Acronyms: Memory Aids
Creating mnemonic devices or acronyms can be a fun way to remember information. For example, "PEMDAS" (Parentheses, Exponents, Multiplication and Division, Addition and Subtraction) helps students recall the order of operations in mathematics. Mnemonics and acronyms simplify complex concepts and facilitate memory recall.
8. Study Apps and Online Resources: Tech-Savvy Learning
With the proliferation of smartphones and tablets, a multitude of study apps and online resources are available to students. Platforms like Khan Academy, Coursera, and Duolingo offer interactive lessons, practice quizzes, and video tutorials. Utilizing these resources can enhance students' understanding of subjects and make learning more dynamic.
---
In conclusion, there is no one-size-fits-all approach to studying. Students are unique, and so are their preferred study techniques. By exploring non-conventional methods and finding what works best for them, learners can optimize their study sessions, boost their confidence, and achieve academic success. In the ever-evolving landscape of education, embracing innovative study techniques is a step toward becoming a more effective and efficient learner.
---
If you need assistance with your studies, consider enrolling in Asiawise Quality Tutorial Programs. Click for details.
For feedback and story suggestions, email newsletter@asiawiseu.com.