High school is a crucial juncture in your educational journey. It's where you begin shaping your future, and the decisions you make now can significantly influence your career path and overall success. In the Philippines, Senior High School (SHS) offers specialized tracks and strands, each ideally leading to a unique set of college courses and career opportunities. This article is your compass for selecting the perfect SHS track that aligns with your college aspirations and future profession.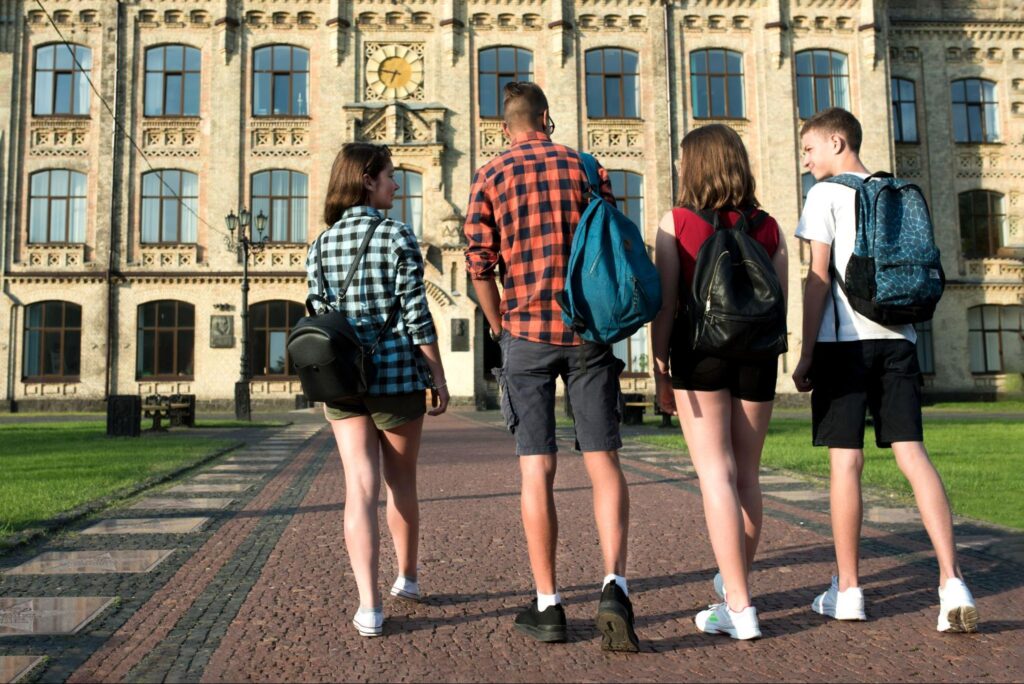 Image by Freepik
1. Define Your Dream College Course
The first step in this adventure is to visualize the college course you aspire to pursue. Think about your passions, interests, and strengths. What subject excites you the most? What are you curious about? Explore these questions to narrow down your options.

Imagine you aspire to become an engineer. Your passion lies in creating innovative solutions and mastering mathematics and physics. In this case, your dream course could be a Bachelor of Science in Civil Engineering.
2. Research, Research, Research
Once you've figured out your dream college course, delve into research. Find out the prerequisites and preferred Senior High School tracks that your desired course demands. You may need specific strands like STEM (Science, Technology, Engineering, and Mathematics) for science courses, ABM (Accountancy, Business, and Management) for business degrees, or HUMSS (Humanities and Social Sciences) for liberal arts.

For instance, investigate what it takes to enter the civil engineering field. Most engineering programs, including Civil Engineering, require a STEM (Science, Technology, Engineering, and Mathematics) track in Senior High School.
3. Assess Your Skills and Interests
An honest self-assessment is invaluable. Identify your strengths and weaknesses. This isn't just about academic skills; consider your soft skills and interests too. For instance, if you have a knack for numbers, perhaps the ABM strand is a fit. If you're drawn to creativity and expression, Arts and Design might be your path.

If you excel in mathematics and science and have a natural talent for problem-solving, the STEM strand is a perfect match. This track sharpens your analytical and scientific skills.
4. Keep an Eye on the Future
Project your career aspirations five, ten, or twenty years down the line. Investigate what kinds of professions or industries will be in demand. The job market evolves, so having a future-forward mindset is crucial. Consider which Senior High School track equips you with the skills and knowledge that will remain relevant.

If you want to be an engineer someday, consider the future of engineering. Sustainable and green technologies are gaining momentum. Ensure that the STEM track equips you with not only traditional but also cutting-edge skills.
5. Seek Advice from Professionals
Tap into the experience and wisdom of professionals already working in your dream career. Reach out to family friends, acquaintances, or even local career centers. They can provide insights and guidance on the most suitable Senior High School track for your future profession.

As an example, talk to engineers in the field. They'll tell you how fundamental strong math and science backgrounds are. They can also guide you on how the STEM track prepares you for the engineering profession.
6. Consult Your High School Career Counselor
Your school's career counselor is a valuable resource. Discuss your college and career plans with them. They have in-depth knowledge about available SHS tracks and can provide personalized advice based on your goals and academic performance.
7. Prepare for a Backup Plan
Life often has its own course, and sometimes things don't go as planned. While it's essential to focus on your dream course, have a backup plan in case you need to pivot. Ensure your chosen Senior High School track keeps other doors open.
8. Trust Your Instincts
While data and advice are invaluable, don't ignore your gut feeling. Choose a Senior High School track that resonates with your inner motivations and aspirations. Trust yourself; your instincts are a powerful guide.
---
Asiawise Study Center understands the significance of the Senior High School track in shaping your future. Our experienced mentors can provide personalized guidance based on your career aspirations and academic performance. We offer specialized coaching to help you excel in your chosen Senior High School track and prepare for the challenges of college. Remember, your journey is uniquely yours, and with Asiawise, you'll have the support you need to reach your goals.
The decisions you make regarding your Senior High School track will play a substantial role in shaping your future. It's a bridge that connects your high school life with your dream college course and ultimately your chosen profession. Take your time in selecting the right path, and remember, you have the power to determine your destiny. By thoughtfully considering your college and career aspirations and aligning them with the most suitable SHS track, you set yourself on a course towards success and fulfillment. Trust yourself and make use of valuable resources like Asiawise Study Center to pave your way to a brighter future.
---
Let Asiawise guide you in your present and future studies. To know more about our wide spectrum of student services, click here.
For feedback and story suggestions, email newsletter@asiawiseu.com.