Workplaces are like microcosms of society, with diverse individuals coming together to pursue common goals. While most colleagues are cooperative and pleasant, you might occasionally find yourself dealing with difficult ones. Handling such situations with tact and professionalism is crucial for a harmonious work environment. Here's a guide on how to effectively manage difficult colleagues.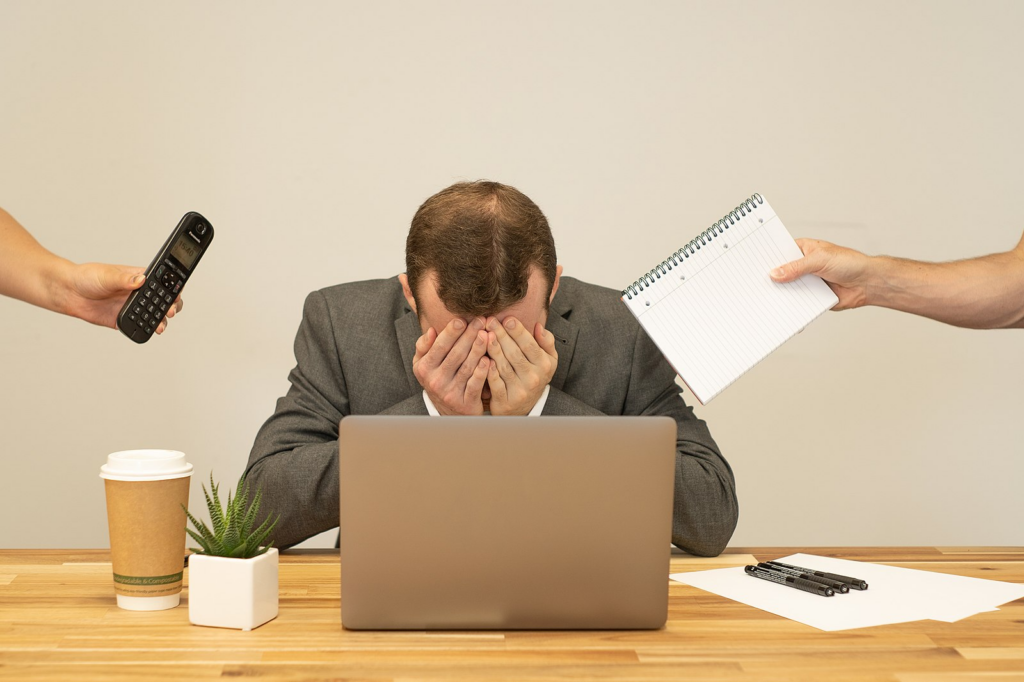 CIPHR Connect, CC BY 2.0 <https://creativecommons.org/licenses/by/2.0>, via Wikimedia Commons
1. Stay Calm and Collected
When faced with a difficult colleague, the first step is to maintain your composure. Getting emotional or defensive can escalate the situation. Take a deep breath and approach the matter with a clear mind.
2. Open Communication
Initiate a calm and private conversation with your colleague. Express your concerns or the issues you're facing. Often, they might not even be aware of how their behavior is affecting others. Use "I" statements to avoid sounding accusatory.
3. Empathize
Try to understand your colleague's perspective. They might be experiencing personal or professional challenges that are affecting their behavior. Showing empathy can help build a bridge of understanding.
4. Set Boundaries
If your colleague's actions consistently cross the line, it's essential to establish boundaries. Politely but firmly communicate what behavior is acceptable and what is not. Be consistent in upholding these boundaries.
5. Document Incidents
Keep a record of any problematic incidents. Note the date, time, location, people involved, and a brief description of what happened. Having a written record can be invaluable if you need to escalate the issue.
6. Seek Mediation
If direct communication doesn't resolve the issue, consider involving a supervisor, HR, or a designated mediator. Many companies have processes in place for conflict resolution. Follow your organization's protocols.
7. Avoid Gossip
Resist the temptation to gossip about your difficult colleague with other coworkers. Gossip can exacerbate the situation and damage your own professional reputation.
8. Focus on Solutions, Not Blame
When discussing the issue, concentrate on finding solutions rather than assigning blame. This approach is more likely to lead to a positive resolution.
9. Self-Care
Dealing with a difficult colleague can be emotionally taxing. Make self-care a priority. Engage in activities that help you relax and de-stress, both in and outside of work.
10. Maintain Professionalism
Regardless of the situation, always maintain a high level of professionalism. Avoid any actions or words that could be interpreted as unprofessional or retaliatory.
11. Build a Support Network
Talk to supportive coworkers or friends outside of work. Sharing your experiences can provide emotional relief and sometimes offer valuable insights.
12. Consider Your Options
If all else fails and the situation becomes unbearable, you may need to explore other options, such as transferring to a different department, seeking a new job, or consulting with a legal expert if the issue involves harassment or discrimination.
13. Reflect on Personal Growth
Difficult colleagues can be valuable teachers in disguise. Reflect on what you can learn from the situation to enhance your own personal and professional growth.
14. Stay Solution-Oriented
Always keep the bigger picture in mind—your career and goals. Focus on your tasks and the positive aspects of your job. Difficult colleagues are just one aspect of your professional journey.
15. Know When to Let Go
Sometimes, despite your best efforts, the issue may not be resolved. In such cases, it might be best to distance yourself emotionally from the situation and prioritize your well-being.
---
Navigating difficult colleagues is a common challenge in the workplace. By approaching these situations with professionalism, empathy, and a solution-oriented mindset, you can maintain your own well-being and contribute to a healthier work environment. Remember, effective communication and conflict resolution skills are valuable assets in any career.
---
Improve your workplace prospects. Enroll in our CareerBoost Program. To know more about our services, click here.
For feedback and story suggestions, email newsletter@asiawiseu.com.