Topnotchers
List of 1st to 10th placersor 95th percentile rank in examinations, National and Regional Levels
Top Notcher
Examination Taken
ROLAN REX BULAO
Qualifying Examination for the Entry-Level
and Promotional Vacant Positions at DAR Region V
July 2023
PURA JACOBE BASCUÑA-GADDI
Family Medicine Diplomate Exam 2022-2023
ANNA MARIE CAMACHO
Licensure Exam for Teachers 2018
CHESTER BELUANG
Certified Public Accountant Licensure Exam 2017
KARLO EMMANUEL BARDE
Philippine Law School Admission Test 2017
JHON WOODROW RAMOS
Career Service Exam 2016
ROLAN JON G. BULAO
Career Service Exam 2016
JHON WOODROW RAMOS
National Medical Admission Test 2015
RACHELLE QUILALA
Master Plumber Licensure Exam 2015
DIANNE RUBIOS
Psychometrician Licensure Exam 2015
AUDILYN MADRID
Career Service Exam 2015
MC DIVINO LARGO
Licensure Exam for Teachers 2014
TESSA NICKAELA NOORA
Licensure Exam for Teachers 2014
IRENE MEDALLA
Nutritionist Licensure Exam 2013
JONAN MARIE OBIAS
Licensure Exam for Teachers 2013
AMADOR SIMANDO III
National Medical Admission Test 2012
KARLO EMMANUEL BARDE
Career Service Exam 2012
MA. CIENNA JAUCIAN
Licensure Exam for Teachers 2012
JOHN PAUHL NAVARRO
Mining Engineer Licensure Exam 2009
VALFIA UY
Electrical Engineer Licensure Exam 2008
Vision / Mission
OUR VISION
As the leading center for academic advancement and support services in South Luzon, ASIAWISE STUDY CENTER envisions itself to have helped transform the Filipino youth into intellectually, emotionally, morally, and socially excellent men and women who would be nation and world builders.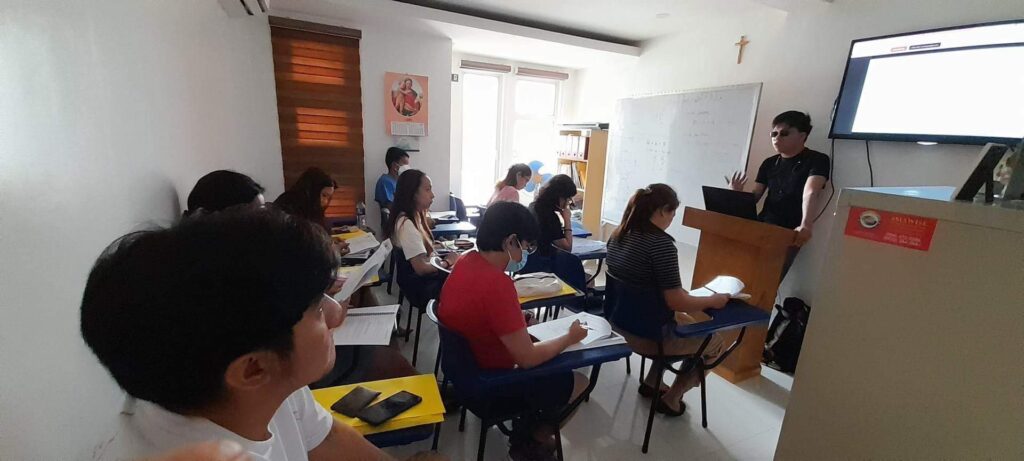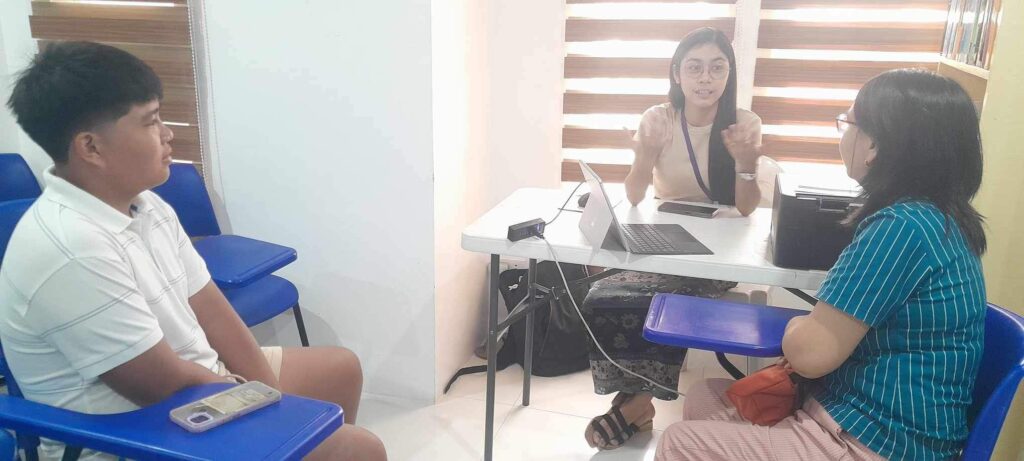 OUR MISSION
As a leading study center in Naga City, it is the mission of ASIAWISE STUDY CENTER to help children and the youth perform excellently in class, school, and ultimately in life by providing top-rate yet affordable academic advancement and support services through highly competent instructors and mentors.
Objectives
The primary objectives of ASIAWISE STUDY CENTER are the following.
to develop a knowledge-based society by promoting academic excellence and passion for continuous learning;
to advance the Asian and Filipino values for wisdom and prowess.
to help uplift the youth's intellectual, emotional, moral, and social well-being through, but not limited to, academic advancement fellowships, examination reviews, and educationalmaterials trading.
Principles
The company is guided by the following principles in all its endeavors.
Serve others cheerfully
Work excellently as a team
Share knowledge and propagate wisdom
Nurture and develop skills
Respect every individual
Listen and communicate
Create and innovate
Values
Asiawise Study Center upholds its core values of:
Above and Beyond: We perform excellently in every work that we do and continuously improve our products.
Satisfaction: We wholeheartedly serve to consistently provide top-quality products and exceed the expectations of our shareholders, employees, mentors, and customers.
Cooperation: We happily work together in every endeavor towards the fulfilment of all our aspirations.
Integrity:We firmly adhere to unity, completeness, honesty, and fairness.
Overview
Unleash Your Potential with Asiawise Study Center, Inc.
Welcome to Asiawise Study Center, Inc., your gateway to academic and professional success. With a rich legacy of excellence since our founding on February 21, 2007, we have continually evolved to meet the dynamic needs of our valued students. Our commitment to empowering individuals has resulted in producing at least 20 topnotchers and thousands of successful exam passers over the span of 16 years.
A Culture of Personalized Excellence
At Asiawise, we believe in fostering an engaging and enjoyable learning environment. Our teaching and mentoring approach is immediate, personalized, and comprehensive, enabling students to grasp concepts faster, retain knowledge effectively, and gain profound wisdom. To ensure top-notch quality, our mentors undergo rigorous selection processes, continuous training, and skills development seminars.
Comprehensive Programs for Holistic Growth
Asiawise Study Center takes pride in offering a diverse range of enriching activities that go beyond traditional academic tutorials and review programs. Whether you're passionate about arts and creativity, looking to enhance your communication skills through Public Speaking and English Proficiency Programs, seeking to improve your Math proficiency through our Math Mastery classes, or eager to master essential computer skills like Adobe Photoshop and Computer Literacy, we have something to cater to your unique interests and aspirations. Additionally, our Thesis/Research Consultancy services and Review Classes for Civil Service Exam, College Admission Tests, and High School Entrance Tests are designed to empower you to achieve your academic and professional goals. At Asiawise, we are committed to nurturing your growth and success in all aspects of your journey.
Empowering Partnerships for a Better Tomorrow
Since our establishment in 2007, Asiawise Study Center has been dedicated to forging impactful partnerships that enrich the academic and personal development of our students. One of our most esteemed collaborations is with the University of the Philippines (UP) Harong organization. Together, we proudly organize the annual Academic Festival, an inspiring event that hosts an array of competitions in debate, public speaking, photojournalism, essay writing, poster making, radio broadcasting, and quiz bee. Beyond the realm of academics, we actively engage in meaningful initiatives, such as disaster relief operations and youth welfare seminars, in close collaboration with UP Harong and the Naga City Youth Officials. These partnerships reflect our commitment to fostering a positive impact not only within the academic community but also in the wider society we serve. Together, we strive to make a difference and empower our youth to become active and compassionate contributors to their communities.
Milestones of Success: Paving the Way
Throughout our first decade of operations, we celebrated remarkable milestones. From sponsoring the 17th Association of Bicol Business Students (ABBS) Regional Congress, granting scholarship grants for Review Programs, to co-organizing the 9th UP Primer for senior high school students, Asiawise has always sought to enrich the educational journey. Responding to the aspirations of future law students, we introduced the Philippine Law School Admission Test (PhiLSAT) Review, boasting a 100% passing rate for our pioneering batch of students who now proudly represent the country's leading law schools.
Embracing Change: Thriving Amidst the Pandemic
In the face of the unprecedented challenges brought about by the COVID-19 pandemic in 2020, Asiawise Study Center proved its resilience and unwavering commitment to its students and stakeholders. As the world shifted towards online platforms for education, we swiftly adapted, offering our services through dynamic channels such as Zoom, Facebook Social Learning, and Google Classroom. Our dedication to providing high-quality learning experiences remained steadfast as we continued to conduct face-to-face classes, prioritizing the safety and well-being of our students with stringent health protocols in place. Moreover, this remarkable year marked yet another milestone for us as we proudly introduced the NAPOLCOM PNP Entrance Test Review for the first time, expanding our array of top-rate programs to cater to the diverse needs of our valued community.
Elevating Quality and Accessibility
The year 2022 marked another significant milestone as we expanded our services, introducing the Pearson Test of English (PTE) Review and constructing a state-of-the-art office building in the heart of Naga City. Our move to our present home at Lot 89-G Barlin St., Sta. Cruz, Naga City, reflects our unwavering commitment to providing better-quality tutorial, training, and review services.
A Bright Future: New Programs for Success
As we embark on the journey into 2023, Asiawise Study Center is thrilled to unveil a lineup of exciting new programs designed to cater to the evolving needs of our students. Among these offerings are the DOST Scholarship Exam Review, State College and University Admission Test Review, and the CareerBoost Set of Programs for Professionals. As part of our commitment to continuous improvement, we have revitalized our website to enhance our services and provide even better support to our valued stakeholders. It is with immense pride that we celebrate the achievements of our 20 topnotchers and the thousands of successful exam passers, a testament to the dedication and hard work of our students. These accomplishments showcase the diverse talents we have nurtured over the years and fuel our passion to shape future success stories. At Asiawise, we are dedicated to empowering individuals to reach their full potential and achieve their dreams. Together, let us embrace the opportunities that lie ahead and embark on a journey of growth and excellence.
Empower Your Journey with Asiawise Study Center
Join us at Asiawise Study Center, Inc., South Luzon's leading provider of top-rate tutorial, training, and review services. Our unwavering dedication lies in unlocking your full potential and fostering both academic and professional excellence. Together, let's embark on a transformative journey of growth, success, and inspiration. Become a part of our vibrant community, and together, we will achieve greatness.
Company Logo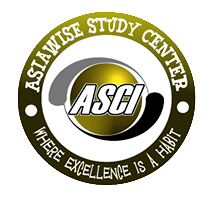 The official logo or seal of Asiawise Study Center, Inc. (ASCI) radiates brilliance, power, and dynamism, embodying the essence of the Asian and Filipino mind and soul. The elegant swirls or swooshes encircling a golden orb symbolize the harmony between mental and emotional intelligence, the balance of mind and body skills, and the integration of learning and leisure. The orb, representing the world, signifies ASCI's commitment to maintaining world-class standards and nurturing globally competitive Filipinos. The encompassing circle or ring reflects the company's unwavering dedication to continuous learning and its unending passion for academic and professional excellence. At the heart of the logo lies the acronym "ASCI," a true center of excellence in service delivery.
Traditionally enveloped by a backdrop of vibrant red (as in the case of its official flag), the logo signifies ASCI's fervent passion and joyous commitment to wisdom and service. The majestic gold color epitomizes the center's invaluable contribution to advancing academic and professional excellence. Accompanied by shades of black and grayish-white, reminiscent of the yin-yang concept in East Asian philosophy, the logo encompasses qualities of creativity and transformation, which are fundamental to ASCI's exceptional academic and professional services.
Encircling the core logo, the golden ring proudly bears the name of the company and its inspiring motto: "Where Excellence is a Habit," an adaptation of profound words by Greek philosopher Aristotle and American philosopher Will Durant.
Management
Chairman, President & CEO


ELVIRA G. BULAO, R.N.
Former Immunization Coordinator,
Provincial Health Office, Camarines Sur
Registered Nurse
Vice President & COO







ROLAN JON G. BULAO
Contracts Officer, The Australian National University
Faculty and former Program Director, Partido State University
Former Research Associate, Department Chairperson & Faculty, Ateneo de Naga University
M.A., University of the Philippines (UP) Diliman
B.S. Business Economics, U.P. Diliman
Former Teaching Fellow, University of the Philippines (UP) Diliman
Secretary




JOSEFINA A. BORROMEO, PH.D.
Professor and Former Vice President for Academic Affairs, Partido State University
Ph.D., University of the Philippines Diliman
M.A., U.P. Diliman
Treasurer





ENGR. ROLAN REX G. BULAO
Validator, Department of Agrarian Reform
Former Production Engineer, San Miguel Yamamura Asia Corporation.
Professional Electronics Engineer
Former Research Assistant, ADNU Phil-LiDAR (Light Detection and Ranging Technology) Project
Director





MARY JOYCE BORROMEO-BULAO
Faculty and Former Department Chairperson, Ateneo de Naga University
Ph.D. and Academic Tutor, The Australian National University
M.A., De la Salle University
M.A., Ateneo de Naga University
B.A. Political Science, U.P. Diliman