In a grand culmination of a rigorous intellectual journey, Kiefer Maverick "Mavi" Pasion, a tutorial student of Asiawise Study Center, emerged as a shining star at the 2023 Philippine International Mathematical Olympiad (PhIMO). The event, which drew contestants from across the globe, took place in Davao City from September 22 to 25. This is a story not just of mathematical prowess, but of perseverance, unwavering support, and dedication.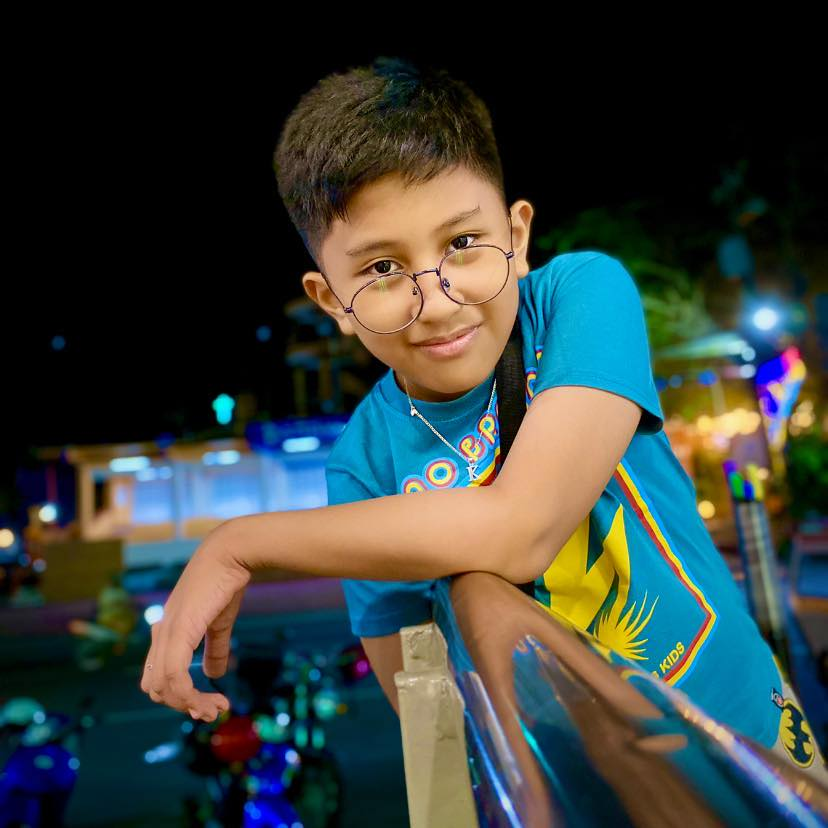 Mavi secured the prestigious Gold Medal at PhIMO, a dazzling accomplishment that left him overjoyed. When asked about his feelings upon winning the gold award, he shared,
"I was very happy because in past competitions I only got bronze and silver medals and I finally won a gold medal."
PhIMO is an international competition where countries like Australia, Cambodia, Indonesia, Iran, Japan, Malaysia, Myanmar, the Philippines, Thailand, and Vietnam converge to test the mathematical prowess of their students. Behind every great success, there's a wellspring of inspiration. Mavi was quick to express his gratitude, saying,
"Of course, I would like to thank my parents for the support, love, and hard work."
He also extended his appreciation to his school, Nabua Central Pilot School (NCPS), which provided not only financial assistance but also emotional support. He acknowledged the crucial role of his mentors, particularly Teacher Desiree Euste, Sir Paulo, and Asiawise Study Center, whose lessons were invaluable.
Preparing for an event of this magnitude is no small feat, and Mavi's rigorous schedule attested to his dedication. He shared his approach:
"Every Saturday night, Teacher Des always teaches me and gives me homework. Every Sunday, there is a program called VTAMPS, which tutors competitors. When I have the time, my siblings tutor me every day to prepare me for the upcoming competitions, and I have one-hour sessions in Asiawise on weekdays."
Participating in math olympiads comes with its unique set of challenges. Mavi was candid about these difficulties, citing frequent power and internet interruptions as significant hurdles. However, he overcame these obstacles with the help of his sister, Russle Joy, who ensured a steady supply of mobile data load to minimize disruptions.
"Well, some challenges that I found were internet and power interruptions that caused problems every time I learned and when I competed, so my sister gave me load so I could compete and learn without distractions."
Mavi graciously credited Asiawise Study Center for contributing to his success. He stated,
"Thank you to the ASIAWISE family, most especially to Sir Paulo, for tutoring me and for the hard work they did for me to win this competition."
Competing in math olympiads requires not only theoretical knowledge but also the ability to navigate complex problems with creativity. Mavi's advice to fellow students was simple yet profound:
"Whenever you have problems, try to find creative ways to solve the problem until you figure out the answer. If you really can't find a solution to it, use social media as a place where you can learn new things and ways to solve the problem."
Balancing knowledge with critical thinking is an integral aspect of succeeding in math competitions. Mavi explained that these contests allow students to explore creative ways of problem-solving, exposing them to advanced computational thinking and challenges that extend from high school to college-level problems.
Mathematics is often considered a challenging subject, and Mavi acknowledged his own struggles. However, his determination prevailed, and he shared a valuable piece of advice:
"I recommend that you should always eat healthy meals and exercise every day to keep your mind alert and focused on the task you are working on."
Mavi's journey doesn't end here. He aspires to become an engineer, following in the footsteps of his siblings. His unwavering commitment to this goal has already led to incredible accomplishments. His message to his peers is clear:
"Work hard to achieve and accomplish your dreams for an amazing future."
Mavi's journey stands as an inspiring reminder of the power of dedication, passion, and knowledge in overcoming challenges. In the intricate world of math, Mavi Pasion has certainly found the winning formula for success.
---
Be a math wizard like Mavi. To know more about our Math Mastery, Math Magic, and other Tutorial Programs, click here. 
For feedback and story suggestions, email newsletter@asiawiseu.com.