In a world brimming with opportunities, the path to success is often marked by the willingness to embrace challenges and the courage to step into the unknown. It's a journey that Jonan Marie Obias-Mattzela, affectionately known as Jam, knows all too well. A former academic mentor at Asiawise Study Center, she has carved a remarkable path from a passionate student to an accomplished educator and, presently, a dedicated program coordinator in a mental health clinic in the United States.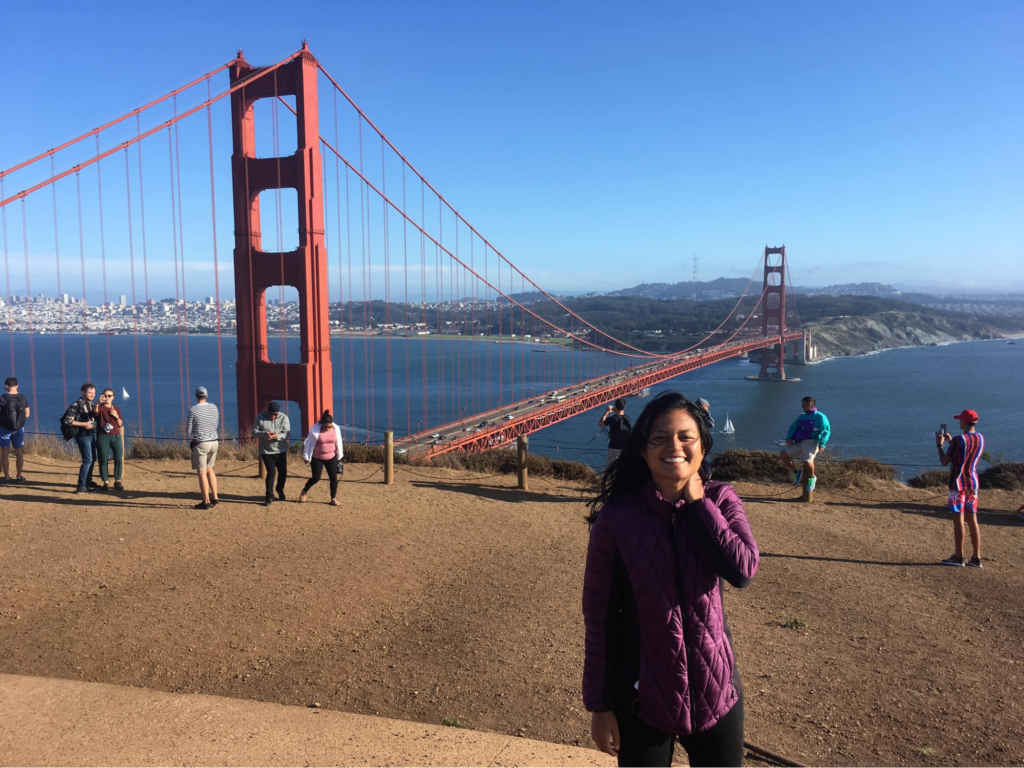 Fostering a Foundation of Excellence
Jam's educational voyage began with a simple yet profound desire: to influence the next generation positively. Armed with determination and a thirst for knowledge, she pursued her studies diligently. Unlike those who effortlessly grasp new concepts, Jam painstakingly connected fresh ideas to her existing knowledge, ensuring a profound understanding took root. She vividly recalls the challenges she faced during her college days at UP Los Baños when professors left her more confused than enlightened. Those experiences instilled in her the invaluable art of perseverance and patience, qualities she carries with her today.
Jam reflects, echoing her high school motto:
I have always wanted to do something that would be of service to God and man.
With unwavering resolve, she embarked on a path to become a high school teacher, driven by the goal of inspiring young minds to strive for goodness and excellence.
Her journey wasn't without its share of challenges, but these experiences equipped her with a unique skill set. As she explains,
If I do not understand where a person is coming from and what they already know or don't know, then I will most likely confuse them. Coming down to their level and journeying together with them as they step into uncharted territory is a great method for teaching and team management.
The Transformative Role of Asiawise Study Center
Jam's foray into the world of education brought her to Asiawise Study Center, a pivotal experience that profoundly influenced her academic and career trajectory. During her summer break from college, she joined Asiawise to prepare for her upcoming teacher training, focusing on helping students prepare for their college admission tests. It was her first job and her inaugural experience teaching a group of students, marking the inception of her teaching odyssey.
Reflecting on her time at Asiawise, Jam explains,
Yes, teachers may have a good grasp of the subject matter, but without an empathetic heart and a creative mind, it is difficult to communicate information effectively. My time at Asiawise helped me prepare for the day-to-day grind of being a high school teacher.
Pursuing a Teaching Career: Preparation and Challenges
Jam's transition from a student to a teacher was marked by her resolute commitment to her mission. She sought to instill in her students not just academic pursuits for personal gain but also a profound sense of purpose—to develop abilities and talents to selflessly serve others. It's a philosophy of education that transcends the pursuit of knowledge for its own sake and embodies the essence of true success.
When it came to preparing for the Licensure Examination for Teachers, Jam left no stone unturned. She meticulously counted the days leading up to the exam, calculated the number of topics she needed to study, and allocated dedicated hours to each category. Her systematic approach to studying, complemented by taking free mock tests online, exemplified her dedication to her craft.
Looking back, she reflects on the importance of balance, wishing she had spent more time exercising outdoors. She acknowledges that a stressed and pressured mind retains less information and underscores the importance of self-care, including adequate sleep and a healthy diet.
Nurturing Hearts and Minds:
Jam's Teaching Journey
Jam's teaching career took her to a private school in California, where she encountered a unique approach to education. The school emphasized the importance of faculty fostering mentoring relationships with students, placing equal emphasis on imparting life principles and moral values alongside academic knowledge.
Each teacher was assigned a family group of 6-8 students, engaging in weekly activities that ranged from trampoline park visits and cooking together to community service and connecting with elderly residents. These experiences broadened her perspective on education, leading her to a profound realization: true education isn't merely about acquiring knowledge to achieve personal goals, but about developing the principles of character that enable individuals to navigate life's challenges with resilience.
Effective Teaching Strategies and
the Power of Trust
When it comes to engaging students and facilitating their success, Jam's approach is grounded in a profound understanding of the teacher-student relationship. She emphasizes that no special strategy or technique can replace a teacher's ability to motivate students to rise above their perceived limitations. Students thrive when they know their teachers trust and believe in them, instilling a sense of responsibility and empowerment.
While strategies and techniques play a crucial role in the learning process, Jam incorporates a variety of modalities to cater to diverse learning styles. She incorporates group games, hands-on activities, and videos in her teaching, providing students with multiple avenues to grasp complex subject matter.
Adapting to New Horizons:
Challenges and Growth
Transitioning from teaching in the Philippines to working as a teacher in the United States brought its share of personal challenges for Jam. She initially grappled with feelings of inadequacy and unpreparedness, questioning how she, a teacher from a developing country, could effectively educate students who had grown up in a progressive, developed nation.
However, she soon realized the irrationality of these feelings. Her students still needed her guidance, and her unique perspective brought valuable insights to the table. She turned to prayer and faith to stay positive and cheerful during challenging times.
A Heart for Mental Health: A New Direction
Jam's journey eventually led her to transition from teaching to a career in mental health. Her decision was driven by a desire to use her skills to support an organization dedicated to helping individuals achieve holistic well-being—body, mind, and spirit. It was a proactive response to the ongoing mental health crisis, and she wanted to be part of an effort to educate people about tools and resources for managing their thoughts, emotions, and actions effectively and positively.
Education's Enduring Impact in Mental Health
As a teacher, Jam learned valuable lessons that continue to serve her well in her role in the mental health field. Her experience underscores the importance of empathy, active listening, organization, and promptness—qualities that are indispensable when interacting with individuals who are vulnerable and in need of support.
She notes that all these qualities are essential in the mental health field, where emotional well-being and timely action can make a profound difference in people's lives.
Empowering through Education and Beyond
Despite not being a counselor or therapist, Jam plays a vital role in her administrative position, helping individuals access the clinic's intensive outpatient program. The flagship program spans three weeks and equips patients with crucial knowledge about the impact of lifestyle on mental health, strategies for improving lifestyle, coping with irrational thoughts, identifying core beliefs, and managing issues like grief, anxiety, and depression.
Jam's role as a health coach allows her to connect with patients on a personal level, helping them apply what they've learned to their lives effectively. Her work embodies the concept of education as a means to empower individuals to make informed decisions about their well-being.
The Role of Asiawise in Personal and
Professional Growth
Jam's journey into the world of education began with Asiawise Study Center, where she learned that understanding a subject matter for oneself doesn't necessarily translate to easy teaching. Teaching presents unique challenges, and it's not merely about subject mastery but also about fostering an environment where students can thrive.
Her pivotal moment at Asiawise was when she handled her first UPCAT reviewers. Some students expressed their gratitude, mentioning that their previous teachers hadn't covered the math topics Jam was reviewing. This feedback, coupled with her supervisor's positive response, boosted her confidence as a teacher.
A Journey of Self-Discovery
Jam's journey has prompted deep introspection about the true essence of life and success. She acknowledges the importance of understanding what truly matters, beyond temporary pursuits of education or wellness. It's a realization that lasting contentment and fulfillment stem from a profound connection with one's purpose and a commitment to selflessly serve.
True success in life is not about who has learned or gained the most," she shares, "but about the one who has learned to know God and submit to His will—at the expense of everything else. He is the source of real success, providing joy, peace, and contentment beyond our own efforts.
Future Goals and Aspirations
Jam's journey is one of continued growth and self-discovery. Her unwavering commitment to knowing God better and recognizing His voice shapes her outlook on the future. She views herself as a tool in God's hands, ready to serve a purpose that transcends her own understanding.
While she acknowledges that her path may be unpredictable, she trusts that the journey ahead will be guided by a higher purpose, much like the unexpected opportunities that led her to teaching and then to mental health.
Words of Wisdom and Motivation
Jam imparts invaluable advice for those looking to make a positive impact on education and mental health. She emphasizes the importance of embracing challenges, viewing them as stepping stones rather than stumbling blocks. A growth mindset, she notes, is essential for success in any field. For educators, she encourages the cultivation of balance and healthy boundaries, allowing students to grapple with challenges and develop self-reliance.
For those entering the mental health field, she underscores the significance of empathy, active listening, and self-renewal. Love and care for others must be complemented by receiving love and renewal oneself.
A Foundation Beyond the Self
In closing, Jam leaves us with a profound question: "What is truly important?" Her journey epitomizes the pursuit of a purpose beyond oneself, a foundation rooted in the eternal rather than the temporal. True success, she believes, is found in knowing God and submitting to His will, a path that leads to genuine joy, peace, and contentment.
Jam's journey continues to unfold, guided by faith and a commitment to serving a purpose greater than herself. It's a journey that inspires us all to embrace challenges, cultivate empathy, and seek a purpose that transcends our understanding—a journey of profound significance.
Jam Obias-Mattzela reminds us that every challenge is an opportunity, every moment a chance to learn, and every step a path toward a brighter future. Her story is a testament to the transformative power of education, empathy, and unwavering faith—a story that continues to inspire us all.
---
To know more about our Asiawise Review Programs, click here.
For feedback and story suggestions, email newsletter@asiawiseu.com.