In the vibrant spectrum of our nation's calendar, there are those special moments that resonate deeply with the core of our society. They serve not only as celebrations of our identity but also as poignant reminders of our collective duty to care for the well-being and growth of our children. In the spirit of National Children's Month and National Reading Month, we pause to reflect on the profound role Asiawise Study Center plays in shaping the minds and futures of young learners from all corners of the Philippines.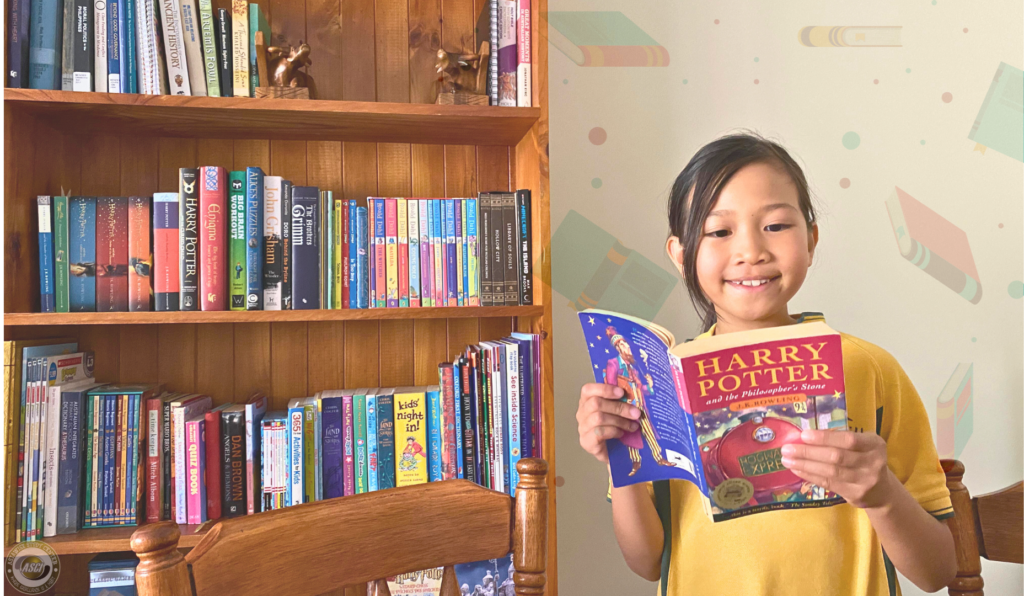 National Children's Month –
Illuminating the Path to Success
National Children's Month, a celebration established by Republic Act No. 10661, is an occasion that beckons us to ponder the condition of Filipino children, ensuring their rights, safety, and welfare are upheld. It is a time to applaud their unique stories, their boundless dreams, and the limitless potential they embody.
At Asiawise, we view the nurturing of young minds as our calling, a responsibility that we embrace with unwavering dedication. We believe in the potential greatness within each child. Our mission is to provide the nurturing environment, guidance, and resources necessary for those potentials to flourish, ultimately transforming them into vibrant, talented, and purpose-driven individuals.
Through our diverse range of programs and initiatives, we empower our students to explore their interests, cultivate critical skills, and pursue their dreams with unwavering determination. We are committed to ensuring that every child is equipped for not just academic success but for success in life itself.
National Reading Month – Unleashing the Power of Knowledge
The Department of Education's declaration of November as National Reading Month is a powerful recognition of the pivotal role that reading plays in a child's development. Reading is not merely a skill; it's a gateway to new worlds, fresh ideas, and uncharted horizons. It's an essential tool for children to gain knowledge, ignite their imagination, and nurture a lifelong love for learning.
Asiawise recognizes the boundless potential held within the pages of a book. We are more than just a study center; we are a portal to a universe of books, knowledge, and wisdom. Our students are not just learners; they are explorers of the worlds found within the pages of these books. We encourage them to read widely, think deeply, and question boldly.
Our facilities, our programs, and our mentors are all carefully designed to nurture the habit of reading, to foster a spirit of inquiry, and to instill a sense of curiosity. We believe in cultivating students who not only excel academically but who are also informed, critical thinkers who will shape a brighter future.
Asiawise – Shaping Futures, Empowering Minds, Reaching Every Corner
National Children's Month and National Reading Month inspire us, as a community, to consider the roles we play in nurturing the minds of our youth. Asiawise Study Center, as a leading institution in educational excellence, proudly shoulders the responsibility of preparing young minds for the challenges and opportunities of tomorrow.
Our commitment extends beyond conventional education. We embrace a holistic approach, nurturing not only academic excellence but also character, empathy, and a sense of responsibility. We understand that genuine education extends to values and the ability to think critically.
As we honor the significance of National Children's Month and National Reading Month, let us celebrate the invaluable work that Asiawise carries out each day. We honor our young learners, and we recognize the power of knowledge and the importance of equipping the next generation with the tools they need to create a brighter future.
At Asiawise, every month is dedicated to the growth and well-being of our children, and every day is a day for reading and learning. In doing so, we pledge our commitment to a brighter tomorrow, one where the dreams of our children flourish into remarkable realities, in every nook and cranny of our beloved Philippines.
---
For feedback and story suggestions, email newsletter@asiawiseu.com.