Ateneo College Entrance Test (ACET)
for the 1st Semester of School Year 2024-2025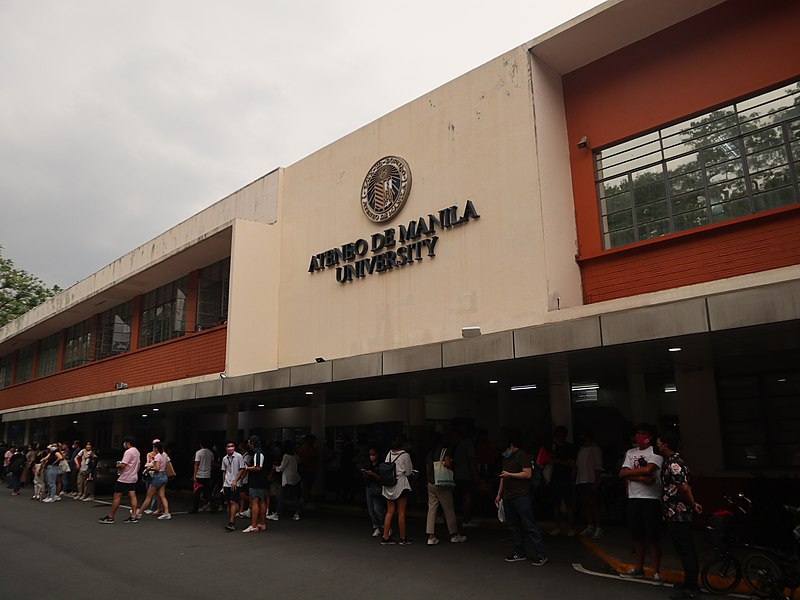 Patrick Roque, CC BY-SA 4.0 <https://creativecommons.org/licenses/by-sa/4.0>, via Wikipedia
Who can apply?
Depending on your school and graduation status, you will belong to a particular applicant type. This applicant type will determine your particular application pathway.
You are considered a first year college applicant if:
You are still in the last year of secondary education or;
You have graduated from secondary education and have not enrolled in a college / university or taken any college / university units / courses before and / or during the application and confirmation period
You are considered a transfer applicant if you have enrolled in a college/university and / or have already taken units / courses in college / university
Your pathway will also depend on where you are studying.
You are considered a local applicant if you are studying in, or graduated from, a school within the Philippines
You are considered a foreign applicant if you are studying in, or graduated from, a school abroad
General Admission Criteria
The Committee on Admission and Aid is responsible for selecting new students. It bases its decisions on the applicant's past academic performance, the recommendations of teachers, their personal essay, and the information written down on the application form.
Important Dates
First Year College Application Period
4 September 2023 – 6 October 2023

Deadline of First Year College Admission Application
6 October 2023

Ateneo College Entrance Test in NCR
11-12 November 2023

Ateneo College Entrance Test Outside NCR
18-19 November 2023
Click here for more information about the ACET.
---
Take and pass the ACET. Enroll in our ACET Review Classes which will be held every Saturday and Sunday, September 30 to November 5, 2023. Join now by clicking here. Gain an advantage by enrolling in a well-established program that ensures success in the exam.
PSHS National Competitive Examination (NCE)
For SY 2024 – 2025 Grade 7
A current Grade 6 (SY 2023-2024) elementary pupil from a duly recognized school by the Department of Education who meets the following criteria is eligible to apply for the Philippine Science High School (PSHS) National Competitive Examination.
Important Dates
Application Deadline
October 13, 2023

Test Date
November 18, 2023
He/She Must:
has a final grade of 85% or better in Science and Mathematics, evidenced by the student's report card; (If the student's grades in Science or Math are below 85%, then, he/she must provide evidence that he/she belongs to the upper 10% of the batch.)
a Filipino citizen with no pending or approved application as immigrant to any foreign country;
not be more than 15 years old by June 30, 2024;
have at least a satisfactory rating (or its equivalent) in his/her Character Rating in his/her report card (SY 2022 – 2023);
has not previously applied for admission in PSHS; and
preferably, be in good health and fit to undergo a rigorous academic program
---
Interested student applicants to the Philippine Science High School may apply directly to the nearest PSHS campus, DOST Regional Offices, and Provincial Science and Technology Offices or apply via online platform through https://nce.pshs.edu.ph/
The Examination Permit will be issued to the applicants upon completion of all documents by the PSHS campus where the application was processed. For applications filed in the DOST offices, the exam permits will be mailed to the applicant, or to the School Principals for distribution to student applicants from their schools. To those who applied via online platform, the exam permits will be auto-generated at the end of the application.
In case the exam permits are not received two (2) weeks before the examination day, the applicants should check with the nearest PSHS campus, DOST Regional Office, DOST Provincial Science and Technology Office, or the PSHS System Admissions Office.
---
Ensure exam success with our High School Entrance Test Review Program. Classes will be held on Saturdays, July 29 to November 11, 2023. Join now by clicking here. Gain access to a comprehensive and proven program for acing the exam and gaining a competitive edge. Don't leave your success to chance—enroll today.