Science classes, whether they delve into biology, chemistry, physics, or other branches, can be both fascinating and challenging. To excel in these subjects, students need not only a curious mind but also access to the right study materials and resources. Here, we explore some indispensable tools and materials to help you succeed in your science classes.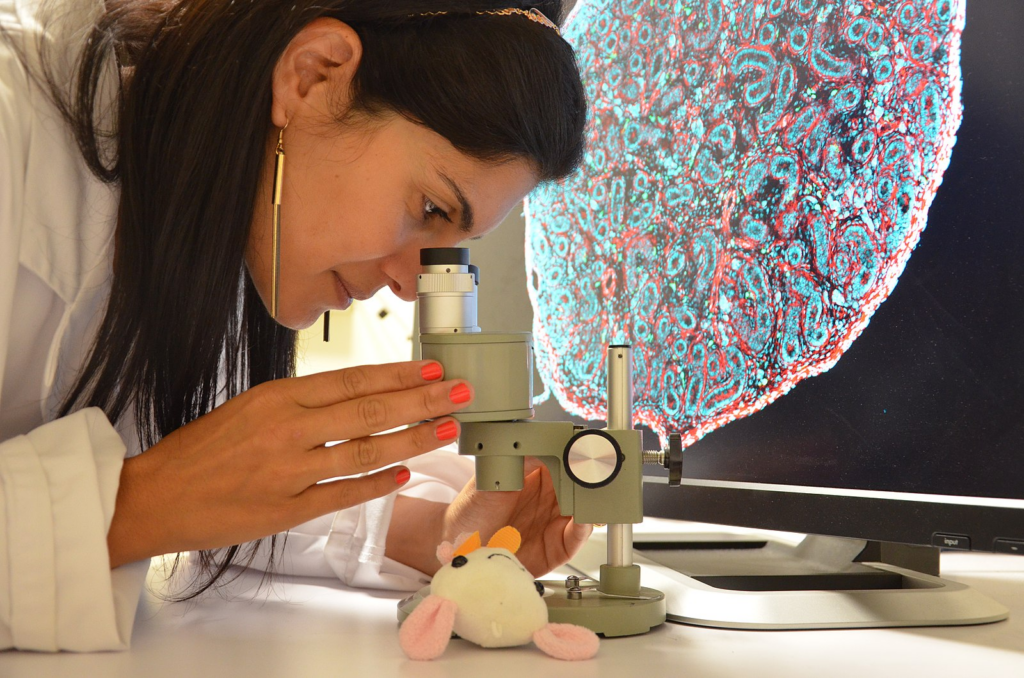 Mossadegh-keller and Mailfert, CC BY-SA 4.0 <https://creativecommons.org/licenses/by-sa/4.0>, via Wikimedia Commons
Textbooks
Your science textbook is often the backbone of your learning. It presents the core concepts, theories, and practical applications in an organized manner. Make sure to read and understand the chapters thoroughly. Highlight important points and take notes for quick revisions.
Online Resources
The internet is a treasure trove of science-related materials. Websites like Khan Academy, Coursera, and edX offer free courses and tutorials on various science subjects. YouTube is another excellent source for video lessons and experiments. Just ensure the content is from reputable sources.
Scientific Journals and Articles
For more in-depth knowledge and the latest research in your field of interest, delve into scientific journals. Websites like PubMed and Google Scholar allow you to access a plethora of articles. While some may be too advanced for beginners, they can provide valuable insights and references.
Flashcards
Science often involves memorizing complex terms, formulas, and definitions. Flashcards, whether physical or digital, are excellent for quick review and self-quizzing. Apps like Anki or Quizlet make it easy to create and share flashcards.
Laboratory Manuals
If your science class includes lab work, your laboratory manual is your go-to guide. It contains experiment procedures, safety instructions, and often, pre-lab questions that help you understand the science behind the experiments.
Study Groups
Teaming up with classmates for study sessions can be highly effective. Discussing complex topics, solving problems together, and teaching each other can deepen your understanding of the subject matter.
Educational Apps
There's an app for almost everything, including science education. Apps like Duolingo, Brilliant, and Photomath offer engaging ways to learn science concepts, practice problem-solving, and even conduct virtual experiments.
Practice Tests and Quizzes
Regular practice is crucial for mastering science. Seek out practice tests and quizzes related to your subject. Many textbooks come with companion websites that offer additional practice materials.
Reference Books
In addition to your textbook, consider investing in reference books specific to your field of study. These can provide more detailed explanations, real-world examples, and advanced concepts.
Educational YouTube Channels
YouTube is a goldmine of educational content. Channels like CrashCourse, SciShow, and Veritasium offer entertaining and informative videos on various science topics.
Study Apps
Apps like Evernote, Microsoft OneNote, and Notion are perfect for organizing your notes, creating study schedules, and keeping track of assignments and deadlines.
Interactive Simulations
Simulations can help you grasp complex scientific concepts. PhET Interactive Simulations, for example, offers free, research-based math and science simulations.
Online Forums and Communities
Websites like Reddit and Stack Exchange host science-related forums where you can ask questions, share knowledge, and connect with experts and enthusiasts.
Scientific Calculators
For math-heavy science courses, a good scientific calculator is a must. Ensure it's approved for use in your exams and familiarize yourself with its functions.
Your Professor or Teacher
Don't underestimate the value of one-on-one discussions with your teacher or professor. They can clarify doubts, provide additional resources, and offer valuable insights.
---
Remember that the key to success in science classes lies not only in the materials you use but also in your dedication, curiosity, and consistent effort. Experiment with different resources to find what works best for your learning style, and don't hesitate to seek help when needed. With the right materials and a passion for discovery, you can conquer the challenges of science classes and unlock a world of knowledge.
---
Do you want to enjoy learning more about science? Do you want to study in the Philippine Science High School? Learn more about our Science High School Entrance Test Review Program by clicking here. 
For feedback and story suggestions, email newsletter@asiawiseu.com.