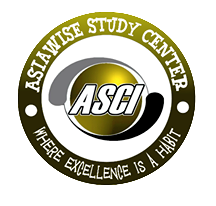 We have received your request to join THE ASIAWISE NEWSLETTER. In the next few hours, you will be added to the Asiawise Scholars Network, unlocking a world of knowledge and growth opportunities. As part of our community, you will gain access to exclusive content, enjoy special discounts, and receive tailored offers.
At Asiawise, we are thrilled to embark on this journey with you, supporting your quest for knowledge and nurturing your personal growth. Get ready to explore a wealth of valuable insights and stay informed about the latest trends, events, and resources.
Thank you for choosing Asiawise as your trusted source of information and inspiration. We look forward to serving you as a valued member of our community. Stay tuned for exciting updates and enriching experiences that await you on your path to success!
See you inside!
Asiawise Study Center, Inc.